Hot Water System Repairs Adelaide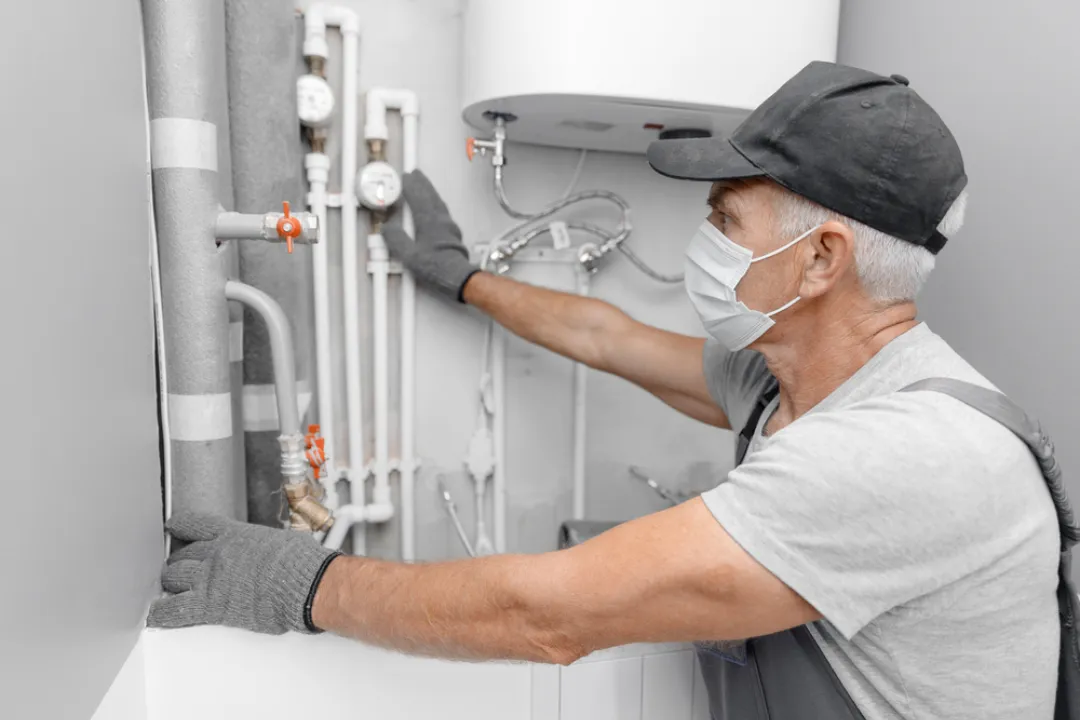 Providing Quality and Reliable Hot Water System Repairs in Adelaide
Do you need hot water system repairs on your Adelaide property? You have come to the right place. Designa Plumbing is a licensed plumbing and Gas Fitter business with over 22 years of experience. We are based in North Adelaide but service all of Adelaide and the surrounding regions. We have a team of 99 fully qualified tradespeople, meaning that we will not lack a plumber to address your situation. Designa Plumbing offers 24/7 plumbing and gas services to ensure you are not inconvenienced longer than necessary. Our plumbers are local people and know the area well. So you can expect us to arrive at your doorstep within a short time.
No job is too big or small for our plumbers and gas fitters. We can handle every plumbing or gas problem, whether in your residential or commercial space. Our team offers various services, including blocked drains, hot water services, and emergency plumbing.
Adelaide's Most Trusted Hot Water System Repairs Experts
At Designa Plumbing, our Adelaide team believes in quality hot water system repairs, and we will never steer our customers wrong. Your hot water system should be repaired according to the manufacturer's instructions. So, ensure you call a professional plumber for the system to maintain its premium performance. Some of the problems you will experience with your hot water system include;
No hot water
Clanging noises from your hot water tank
Discoloured water
A pressure drop in your water
Burst water heater
Leaking from the base of your hot water tank
Our professionals cover all hot water fuel types, including electric, gas, solar, and heat pump hot water systems. We guarantee that we will have your hot water back and running in no time. Our team can also recommend a replacement if any hot water system component is beyond repair. So, call our Adelaide specialist to enjoy hot water all day.
We Have Your Adelaide Hot Water System Repairs Covered
Our Adelaide hot water system repair specialists will inspect your home to determine your problem. We know that hot water is essential to any home or office, and you want any issue rectified quickly. Fortunately, you can reach our plumbers on the phone 24 hours a day and seven days a week. Hot water systems are highly durable, and today's technology has made them more energy-efficient and economical. You will be surprised to find out how much you can save on electricity bills. For this reason, we strive to ensure that your hot water system works as expected.
Having no hot water does not mean that you need a new system. Sometimes you only need a repair service to keep you going. A replacement is only required if your hot water tank has burst or corrosion is present. Please talk to us today to get your hot water back and running.
Whatever your gas or plumbing problem, the team from Designa Plumbing is here to help.
Our North Adelaide plumbers are available 24 hours a day, 7 days a week.  We can help with all general, preventative and emergency plumbing and gas fitting requirements.
We provide a same-day plumbing service, $0 Call Out Fee and low rates.  Our licensed, fully insured and qualified plumbers have police clearance and have been DCSI screened.
As a family-owned and operated, South Australian small business, our clients are the backbone of our company. We value quality and safety, and are proud to guarantee all work.   Rest assured we will get the job done quickly & affordably with outstanding customer service.