Professional and Cost-Effective Edinburgh Plumbers
Customer service is at the backbone of our plumbers in Edinburgh. We strive to establish and maintain long-lasting relationships with our customers since we want you to feel comfortable with us working in your home or business. Designa Plumbing has 39 staff on the team with over 22 years of experience. We are proudly South Australian family-owned and operated. This means that we will deliver quality services because we have a reputation to maintain.
Our plumbers and gas fitters are available 24 hours a day and seven days a week to help you with all your plumbing and gas fitting needs. The team also goes through rigorous checks, like police clearance and DCSI screening, to ensure that you will receive honest and reliable services. We treat your property with respect. Our team will try to keep noise at a minimum and clean after themselves.
Edinburgh Plumbers Service Areas
Our plumbers in Edinburgh will arrive at your property within an hour of you making the initial contact. This prevents our customers from waiting hours for a plumber to arrive. We understand that a plumbing problem cannot wait since it can cause severe damage to your property. Our team carries out a wide variety of jobs, ranging from complex to straightforward issues. We have registered gas engineers who can install, maintain, and repair your gas appliances. Gas repair is a sensitive job that requires the touch of a specialist. Never attempt a DIY repair because the risk is not worth it.
Our team can also help you clear blocked drains and repair leaking pipes or dripping taps. We use the latest technology in CCTV inspection and high-powered hydro-jetting to clear any blocked drains. You can also call us for a bathroom renovation project, hot water installation and repair, and clogged toilets. We are ready to help you fix any plumbing and gas problems.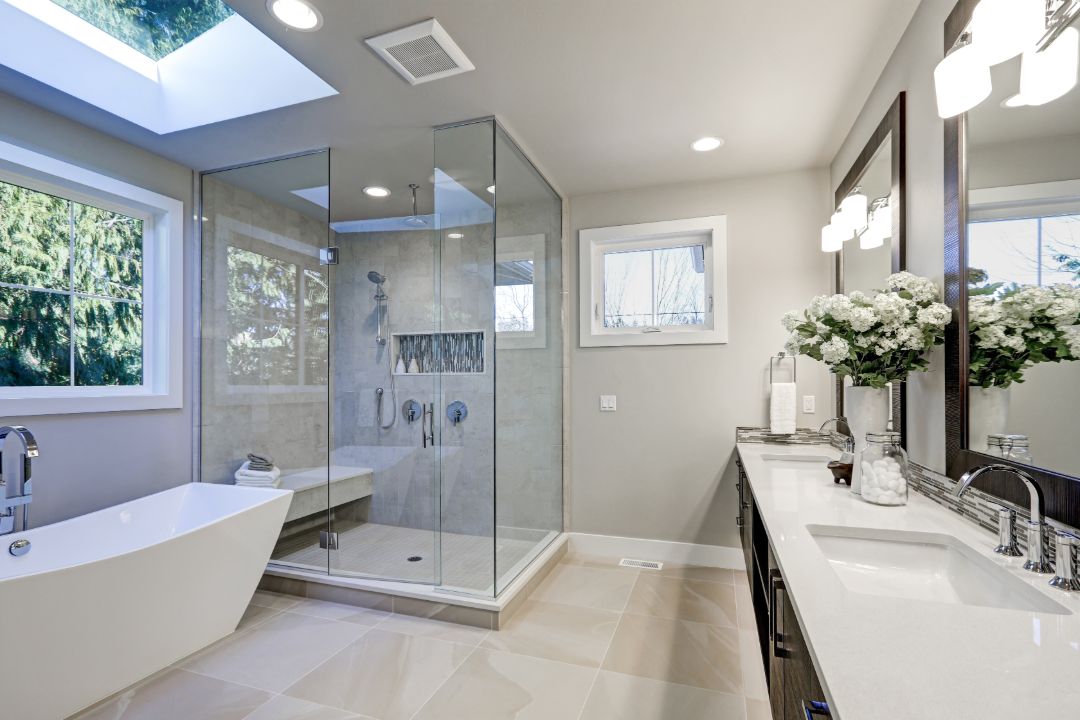 Transparent Plumbers in Edinburgh
If you work with our plumbers in Edinburgh, you will no longer have to worry about being landed with unexpected bills. Our services are competitively priced, and we also offer interest-free payment plans. The interest-free payment plan allows you to get your plumbing work completed even when you have no money to pay upfront. The last thing we want is for you to postpone a plumbing emergency due to worrying about what it may cost. We will come and fix your plumbing problem, and you can pay later.
At Designa Plumbing, we do not charge a call-out fee, and we also offer pensioner discounts. This makes the plumbing service more affordable and accessible, proving how much we really do care about our valued clients. We also guarantee our work to give you peace of mind that the solution will last long.
Whatever your gas or plumbing problem, the team from Designa Plumbing is here to help.
Our North Adelaide plumbers are available 24 hours a day, 7 days a week.  We can help with all general, preventative and emergency plumbing and gas fitting requirements.
We provide a same-day plumbing service, $0 Call Out Fee and low rates.  Our licensed, fully insured and qualified plumbers have police clearance and have been DCSI screened.
As a family-owned and operated, South Australian small business, our clients are the backbone of our company. We value quality and safety, and are proud to guarantee all work.   Rest assured we will get the job done quickly & affordably with outstanding customer service.