Your Expert Plumbers in Elizabeth
At Designa Plumbing, we pride ourselves on being family-owned and locally-operated plumbers in Elizabeth. We are fully licensed with over 22 years of experience, meaning there is no plumbing job too big or small to handle. We have a team of 39 fully qualified tradespeople, so we will always have a plumber on standby to address your plumbing issue. At Designa Plumbing, we understand that plumbing issues do not only occur during office hours. For this reason, we offer 24/7 emergency plumbing services with a $0 call-out fee. You can call us after working hours, during weekends and holidays.
Being local means that we understand the area well, and we can be at your property within an hour. Our team comes equipped with the necessary tools to handle any gas or plumbing problem. We care for residential and commercial clients and guarantee low hourly rates. We are the Elizabeth plumbers to trust to get the job well done quickly and affordably.
Work with an Honest and Reliable Plumber in Elizabeth
Do you live in Elizabeth and looking for a reliable local plumber or gas fitter? Look no more. Our plumbers are available 24/7 for major or minor plumbing problems. We are quick to respond and offer a stress-free experience. Our team provides various plumbing services, so you do not have to look for a different professional for your plumbing issues. We specialise in blocked drains, gas plumbing, bathroom renovations, and emergency plumbing.
If you need a hot water specialist, our team offers repair, replacement, and new installation services. We deal with all hot water systems, including gas, heat pumps, electric, and solar systems. Designa Plumbing is also a sister company of Bathroom by Design, Adelaide's leading bathroom renovation specialist with over 20 years of experience. This means that we can turn your bathroom renovation vision into reality. Also, we have experienced gas plumbers specialising in repairs, replacement, and new installations of gas appliances.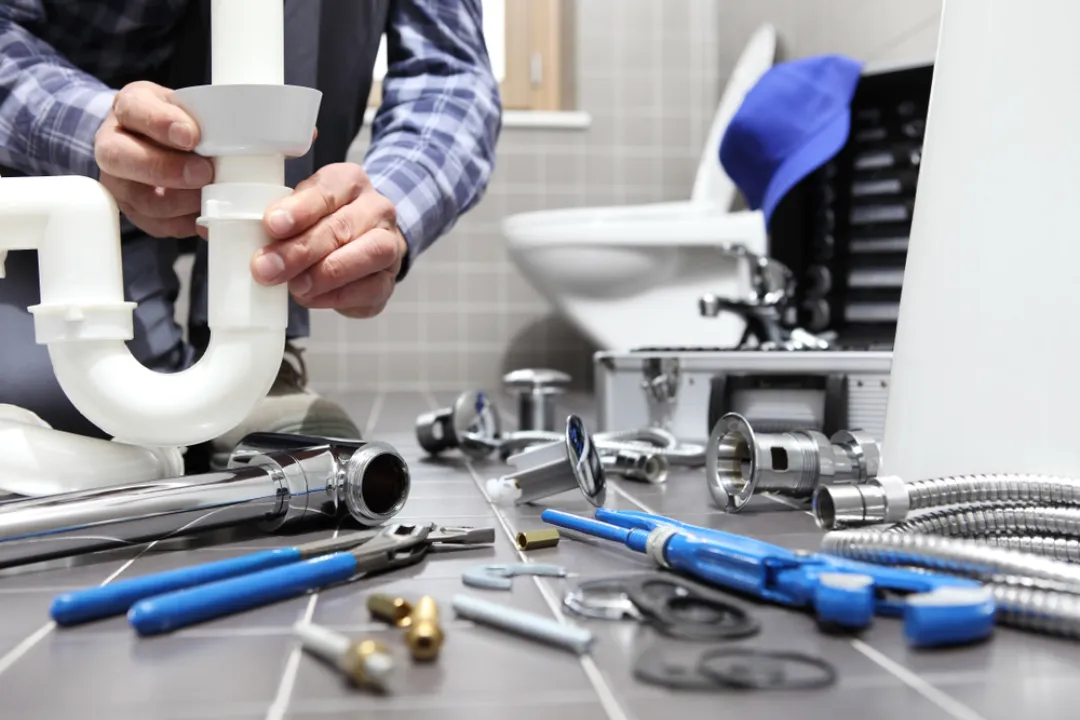 Why Choose Our Plumber in Elizabeth?
You can call our plumber in Elizabeth no matter your plumbing or gas problem. Working with professional plumbers comes with many advantages, including;
Keep your water clean
Plumbing issues can contaminate your water. Hiring a professional plumber helps ensure that the repair is complete and your water remains clean.
Save Money
DIY repairs or hiring inexperienced plumbers may create more damage resulting in costly repairs. An expert will ensure that they do the job right the first time.
Modern Equipment
Like other forms of technology, plumbing equipment has advanced. Plumbers with the latest plumbing tools provide efficient and effective plumbing solutions.
Safety
DIY plumbing services may expose you to safety risks like scalding hot water coming into contact with your skin. You can avoid these risks by hiring our professionals at Designa Plumbing.
Protecting Your Property
Plumbing problems are complicated, and you may put your property at risk for damage if you attempt the repairs yourself. Professional plumbers will avoid accidental damage to your property.
Whatever your gas or plumbing problem, the team from Designa Plumbing is here to help.
Our North Adelaide plumbers are available 24 hours a day, 7 days a week.  We can help with all general, preventative and emergency plumbing and gas fitting requirements.
We provide a same-day plumbing service, $0 Call Out Fee and low rates.  Our licensed, fully insured and qualified plumbers have police clearance and have been DCSI screened.
As a family-owned and operated, South Australian small business, our clients are the backbone of our company. We value quality and safety, and are proud to guarantee all work.   Rest assured we will get the job done quickly & affordably with outstanding customer service.