Your Professional Plumber in Banksia Park
Our team of professionals at Designa Plumbing are qualified, licensed, and experienced plumbers serving Banksia Park and surrounding areas. Designa Plumbing is a family-owned and operated plumbing business offering 24/7 services. As a local company, we dedicate ourselves to providing a complete suite of plumbing and gas services including, blocked drains, hot water services, and emergency plumbing.
We also provide same-day plumbing services and zero call out fees. Designa Plumbing understands that clients are the backbone of the company. So, we ensure that our plumbers have police clearance and are DCSI screened. You can rest easy knowing that every time you need a competent plumber, Designa Plumbing is here to help you. We constantly work to provide unmatched services for Banksia Park residents. Do not hesitate to call our plumbers for any questions or help with plumbing issues.
Local Plumbers Serving Banksia Park
At Designa Plumbers, no plumbing problem is too big or small for our plumbers in Banksia Park. We use quality products to ensure we provide long term plumbing solutions for your home or business. Our team is also happy to work after-hours, weekends, and holidays. We understand that plumbing disasters do not just happen between 9 am to 5 pm. Our experts offer after-hour services at competitive prices and the same quality level.
We also use the latest technology to solve your plumbing problems efficiently. If you have a blocked drain, we will come equipped with CCTV inspection and high-powered hydro-jetting to clear your blocked drain and repair any leaking pipes. We are also a sister company of Bathrooms by Design, Adelaide's leading bathroom renovation specialists with over 20 years of experience in the industry. This means that we can combine our efforts to turn your bathroom renovation into reality. Whatever plumbing problem you have, the team at Designa Plumbing is here to help you.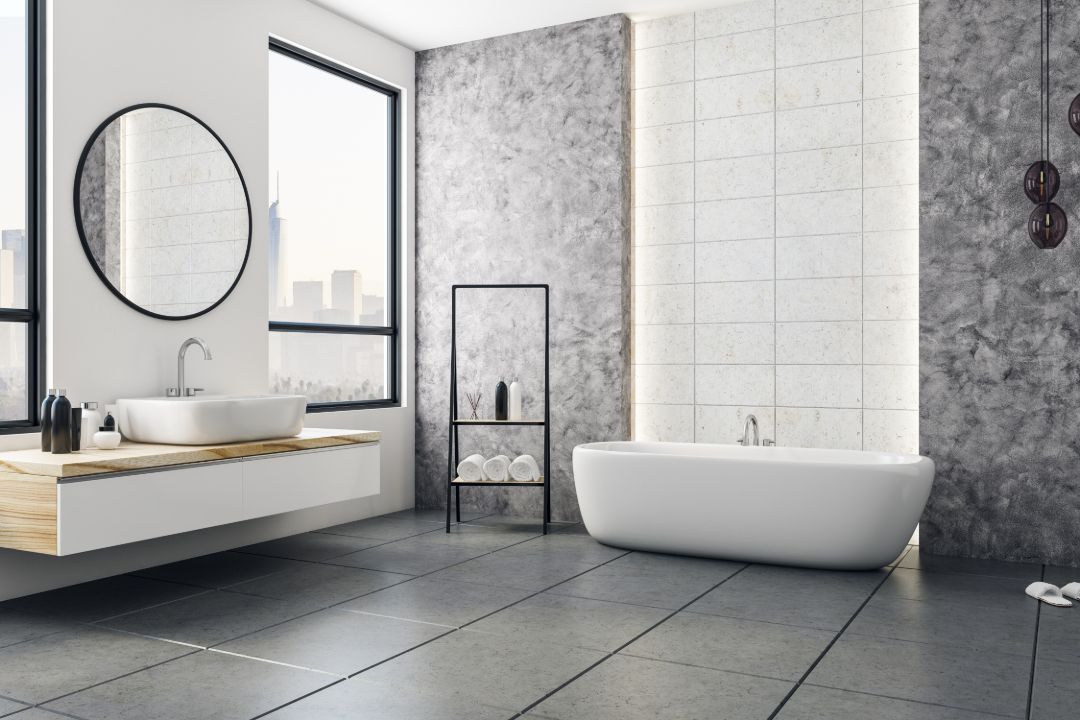 Plumber Near You in Banksia Park
You no longer have to type "plumber near me" into Google because Designia Plumbing has a Banksia Park plumber close by. Our plumbers are ready to come to your location and take away any plumbing stress from you. Our process differs every time depending on the type of job. However, we maintain our quality and customer service level.
We also understand that a plumbing problem can occur when you have no money to spare at that time. For this reason, we have a 0% interest payment plan for bigger jobs. This plan allows us to work on your plumbing system and receive payment later when you have the money. We have earned a reputation within the plumbing industry for our professional services and ability to be there when you need us most. We aim to deliver quality customer service every time. We arrive on time and pride ourselves on our friendly, clean, and reliable nature.
Whatever your gas or plumbing problem, the team from Designa Plumbing is here to help.
Our North Adelaide plumbers are available 24 hours a day, 7 days a week.  We can help with all general, preventative and emergency plumbing and gas fitting requirements.
We provide a same-day plumbing service, $0 Call Out Fee and low rates.  Our licensed, fully insured and qualified plumbers have police clearance and have been DCSI screened.
As a family-owned and operated, South Australian small business, our clients are the backbone of our company. We value quality and safety, and are proud to guarantee all work.   Rest assured we will get the job done quickly & affordably with outstanding customer service.