Competent Professional Plumbers in Enfield
When choosing a plumber in Enfield, select one with several years of experience and a qualified team. At Designa Plumbing, we boast over 22 years of experience and have a team of 39 skilled and licensed staff. We are proudly South Australian-owned and operated, and we offer plumbing and gas fitting services. Our team caters to residential and commercial clients, and there is no job too complex or straightforward for us. Whether you are experiencing a dripping tap, gas leak, or blocked drains, we are your team.
We have built a reputation as the trusted plumbers in Enfield, and we never hesitate to attend to a job, even during odd hours of the night. We are available 24/7 to help you live comfortably without worrying about any plumbing issues. As professionals, we strive to listen to our customers and explain possible causes of the problem and the measures to take to prevent future problems.
Work with Affordable Plumbers in Enfield
Whatever your gas or plumbing problem is, our Enfield plumbers are here to help you. Our team understands that a minor plumbing issue can quickly turn into a significant one. For this reason, we strive to arrive at your property within one hour. A simple and cheap problem to fix may lead to untold damages if left unchecked.
At Designa Plumbing, our services include hot water, blocked drains, leaking pipes, bathroom renovations, and gas fitting. We also offer 24/7 emergency plumbing since we understand that plumbing disasters do not happen between the hours of 9-5 only. Our team uses the latest technology and tools to diagnose and fix your plumbing issues. For instance, we use CCTV inspections and high-powered hydro-jetting to clear your blocked drains. If you have a gas problem, call us immediately and do not attempt a DIY repair. Gas issues require the expertise of our plumbers since it is hazardous.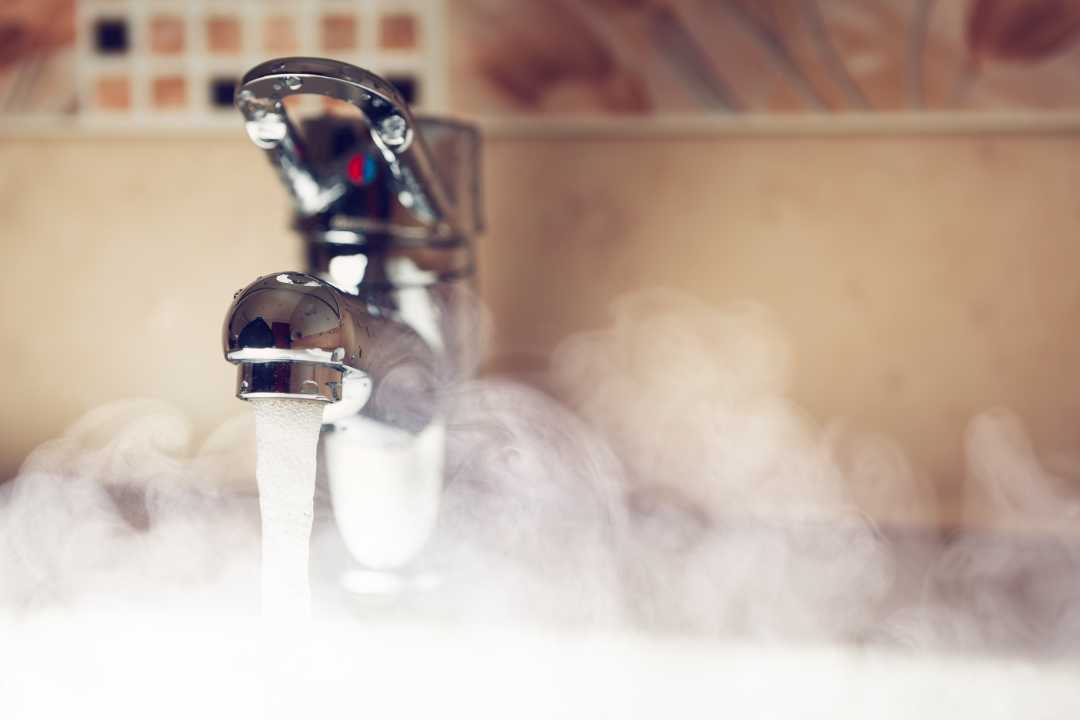 Reasons to Choose Our Enfield Plumbers
Our Enfield plumbers have the knowledge, skills, and tools to handle any gas or plumbing problems. We strive to ensure that plumbing services are accessible to everybody in Enfield. For this reason, we have interest-free payment plans. Our team understands that a blocked drain or gas leak is the last thing anyone would plan to save for. However, we do not want you to postpone a plumbing emergency solely because you cannot afford it. Putting off repairs will escalate the problem and cause severe damage to your property. We also offer pensioner discounts to ensure we can serve clients of all ages.
Our team also understands that each client and problem is unique. This is why our process differs every time. However, we maintain our quality workmanship and excellent customer service. Make use of our trustworthy and qualified plumbers for any plumbing issue you may have.
Whatever your gas or plumbing problem, the team from Designa Plumbing is here to help.
Our North Adelaide plumbers are available 24 hours a day, 7 days a week.  We can help with all general, preventative and emergency plumbing and gas fitting requirements.
We provide a same-day plumbing service, $0 Call Out Fee and low rates.  Our licensed, fully insured and qualified plumbers have police clearance and have been DCSI screened.
As a family-owned and operated, South Australian small business, our clients are the backbone of our company. We value quality and safety, and are proud to guarantee all work.   Rest assured we will get the job done quickly & affordably with outstanding customer service.